Upgrade Your HVAC Game with Voice-Controlled Wi-Fi Thermostats


Thermostats have come a long way since the days of the manual dial models. Programmable thermostats hit the home scene around a decade ago and revolutionized energy savings and comfort control for homeowners.
Today's thermostats go above and beyond simple programming capabilities. New thermostat technology includes smart stats that learn your habits, and options for voice control and Wi-Fi connectivity. Implementing new thermostat technology into your household enhances energy savings, comfort, and convenience.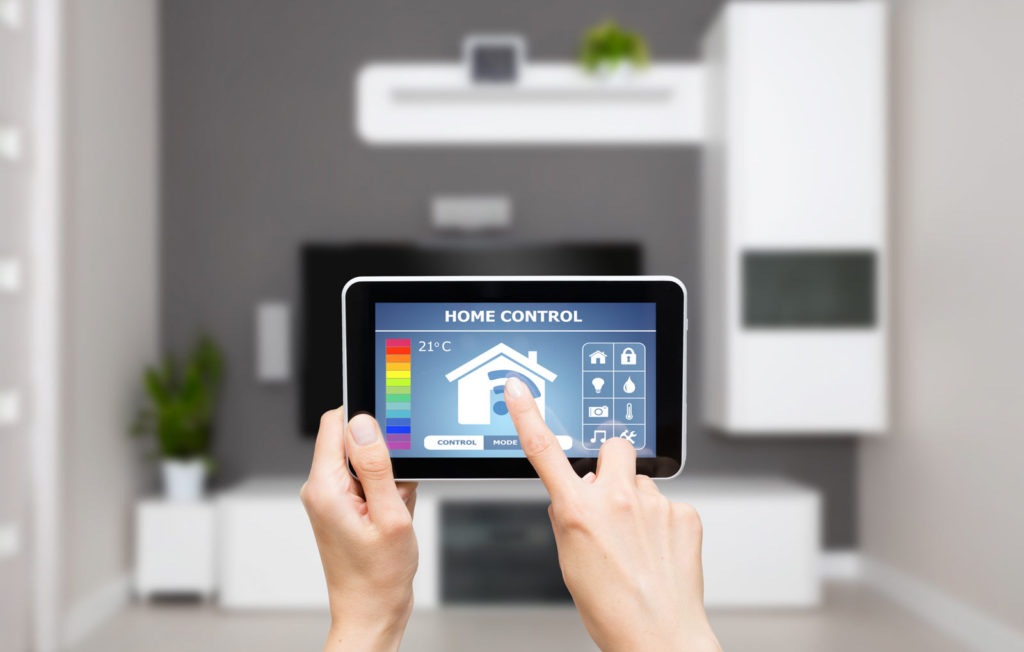 Voice-Controlled Thermostats for Your Smart Home
Smart home technology is making its way into American homes, with technology available to fit any budget and incorporate a variety of needs. According to Statista, approximately 25 percent of U.S. households were using smart home technology in 2016 – this is expected to hit over 60 percent by 2021. Google Home and Amazon Alexa are a few of the voice-activated systems that can control various devices in your home, including lighting, security systems, and music.
Certain thermostats can also be integrated into such systems, allowing you to adjust the temperatures in your living area without getting up and walking to the thermostat. Initiate the system and give the command, such as "make it warmer", and your heating system will automatically be alerted to raise the temperatures indoors.
There are stand-alone voice-activated Wi-Fi thermostats available for those who haven't integrated a smart home hub in their household. Honeywell's Wi-Fi smart thermostats with voice control, such as the Lyric thermostat offers voice command technology with Wi-Fi integration, allowing you to adjust temperatures with just a few words, while delivering key system information directly to your smart phone. The Honeywell Wi-Fi 9000 is another popular voice-controlled Wi-Fi thermostat which is a programmable model versus a smart stat like the Lyric.
HVAC Industry Improving Convenience
As smart home technology is here to stay, HVAC manufacturers are developing new technologies to advance convenience and comfort in customer homes. New thermostat technology with voice control and Wi-Fi connectivity delivers a convenience that has never before been seen in the home – this extra layer of convenience goes a long way in preserving comfort while helping homeowners better interact with their HVAC equipment and thermostat.
Incorporating voice control technology into a home's thermostat removes the need for the user to be tied to their thermostat to make adjustments in home comfort. Wi-Fi connectivity offers another layer of convenience, allowing users to access and control home comfort preferences from their smartphones, using branded apps that work with their home's thermostat model.
The HVAC industry is creating products that not only offer convenience and comfort through voice control and smart home connectivity, but safety, delivering priceless value to homeowners. Systems that integrate and communicate with one another can detect issues in the home and shut down systems to improve safety. Nest products, such as the thermostat and CO2 detector, can communicate with one another – when high carbon dioxide levels are detected in the home, the CO2 detector can communicate with the thermostat to shut down HVAC systems for the safety of your family.
As the industry advances and demand continues, expect to see more high-tech thermostats and integrated products that will improve home comfort and convenience. Beyond HVAC system control, additional comfort equipment, such as ceiling fans, are gaining smart home connectivity and voice control, giving users even more options to control every aspect of indoor comfort effortlessly.
Find Local HVAC Help on HVAC.com
Ready to upgrade your home's thermostat? Find a qualified HVAC installer who can assist you through HVAC.com's Contractor Directory. Search by your ZIP code to see a complete listing of local heating and cooling contractors in your area who provide skilled installation for the latest in thermostat technology.