The HVAC.com TeamJune 7, 2021
Choosing the best central air conditioner brand is a big decision. It's a major investment that can add years of comfort — and increase your home's value.
There are many options available, so how do you choose a reliable AC system that will bring you the best value? This guide of the best central air conditioner brands of 2021 will break down what to consider when comparing central air conditioner systems to make the right choice.
Best Air Conditioner Brands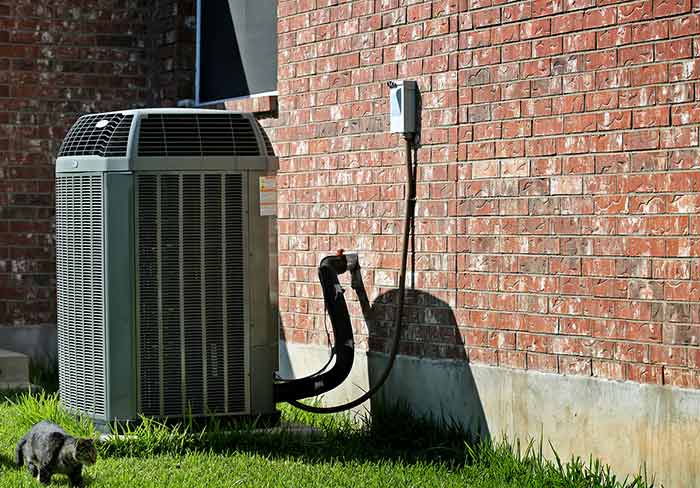 Top 5 Air Conditioners
Here's an overview of the best central air conditioner brands of 2021 and why we picked them.
1. Trane
Trane Central Air Conditioners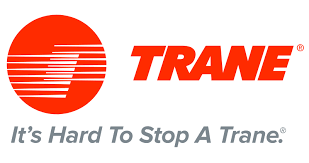 Trane systems are the top-of-the-line. They build their own compressors and Spine Fin coils for the ultimate in efficiency and reliability. Their HVAC units have a distinctive, sleek design.
Efficiency Rating
14.5 to 22 SEER
Sound Rating
An average of 70 decibels
Our take: There are not many cons when you choose Trane. If you don't live in a hot area, a Trane unit may not be worth the price and efficiency rating.
Types: 9 models from single-stage to variable capacity. A compact model will fit in smaller homes.
Advanced features: The TruComfort feature reduces humidity by running longer at lower speeds instead of shutting off to remove moisture from the air.
Warranties: Standard 10-year warranty that covers both parts and labor and a 12-year compressor warranty.
Customer satisfaction: Trane is rated as the second most reliable brand in the Consumer Reports survey.
Learn more about Trane air conditioners.
2. Amana
Amana Central Air Conditioners
Michigan-based Amana has been manufacturing systems since 1934. Amana central AC systems are affordable and the company emphasizes quality and reliability. Their products are made in the USA.
Efficiency Rating
14 to 24.5 SEER range
Our take: Ideal for hotter climates due to their higher SEER rating. The unit's installation costs could be higher than other brands, offsetting the lower price point of the unit.
Types: Eight types including single to variable-speed models.
Advanced features: ComfortBridge smart home technology gathers the system's performance data to automatically make adjustments and minimize energy use in a home.
Warranties: One of the best HVAC warranties of all brands. Besides the standard 10 year warranty, compressors come with a Limited Lifetime Replacement warranty.
Customer satisfaction: Most complaints on Consumer Affairs are about the warranty not being transferable or not covering the installation of covered replacement parts. 
Learn more about Amana air conditioners.
3. Carrier
Carrier Central Air Conditioners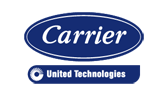 Carrier was founded in 1912 in Florida. They claim they invented the first "modern air conditioner" in 1902. As one of the oldest manufacturers of top rated heating and air conditioning systems, they are known to be reliable and have a good reputation for top-of-the-line central air conditioning and HVAC systems.
Efficiency Rating
Up to 21 SEER rating
Sounds Rating
49dB to 72dB
Our take: Carrier may be pricier but they require installers to be certified by the company, guaranteeing proper installation of your investment.
Types: Regardless of single-stage and two-stage models in the range, all our built with quality Copeland compressors so you can cool your home more precisely.
Advanced features: Carrier makes the quietest central air conditioners on the market thanks to their quality insulation and chassis.
Warranties: 10-year parts warranty.
Customer satisfaction: Considering Carrier has been in business for over 100 years, the company doesn't have many complaints at the Better Business Bureau. Most were resolved.
Learn more about Carrier air conditioners.
4. Lennox
Lennox Central Air Conditioners

Lennox, headquartered in Texas, was founded in 1895. They offer many high-efficiency AC units in every price range, including one with an impressive 26 SEER rating, twice the minimum requirement.
Efficiency Rating
Up to 26 SEER rating
Our take: Except for the XC25, other units are more expensive than similar competitor offerings. Considering the high price point, the warranty is disappointing.
Types: 11 models featuring two-stage or variable speed compressors for cooling your home more precisely.
Advanced features: The XC25 model has a 26 SEER for the lowest running cost of all units and an impressively low 41 dB noise level.
Warranties: The unit and parts are covered by Lennox for five years from installation. Select models have a 10-year warranty.
Customer satisfaction: Lennox is among the more reliable central air systems in Consumer Reports' owner survey, with around 17 percent of owners reporting that their unit required service in its first five years.
Learn more about Lennox air conditioners.
5. Rheem
Rheem Central Air Conditioners
Rheem is best known for high-end water heaters. They expanded into HVAC systems in 1970 and are known for efficient and affordable AC units.
Efficiency Rating
Up to 23 SEER rating
Sounds Rating
55dB to 72dB
Our take: Rheem sells solid units at a middle price range. But the company doesn't require certified installers, which may create issues if the unit isn't installed properly.
Types: Three series of multi-stage and variable speed central AC units are their standard offerings. Other companies consider those features as premium add-ons.
Advanced features: EcoNet-enabled systems can be programmed and voice-controlled using Amazon Alexa.
Warranties: 10 years limited warranty on parts and compressors if you register your product within 90 days of purchasing.
Customer satisfaction: The most common customer complaint is about unhelpful customer service and problems which may be due to improper installation.
Learn more about Rheem air conditioners.
AC Cost Calculator
Trying to figure out how much your HVAC issue should cost? Try out our Cost Calculator to get a price estimate for your home that you can compare to quotes technicians give you.
How much will my HVAC system cost?
Just tell us what you need and we'll find the best dealer for your project.
*Estimate is based on current data and does not represent a guaranteed price. For accurate pricing contact a local HVAC dealer.
Air Conditioner Buying Checklist
There are several things to look at when deciding on a system. Don't focus on initial price — a cheaper unit now may cost you more in repairs or utility bills in the long run. When evaluating the best central air conditioner brands 2021, consider these important factors.
Home size
Manufacturers build central air conditioning units according to the size of the spaces they will cool. The term "size" is not about a unit's dimensions but its ability to produce cooled air. There's an art to choosing the right-sized unit so that you don't buy one that's bigger (and more expensive) than you need or is too small and has to work harder to cool your home. Your installation expert will help you decide which size is best for you.
Energy efficiency
A unit's energy-efficiency rating will predict how much it will cost to operate your AC. The higher the rating, the more efficient your system and the more you'll save on your utility bill. Some common terms you should know are:

EER and SEER  Look for the rectangular yellow Energy Guide sticker or tag. EER (Energy Efficiency Ratio) shows how much electricity the system needs to run at 95°F outside and maintain 80°F with 50% humidity inside. SEER shows a unit's efficiency as the temperature in your area changes each season. The more efficient the air conditioning system, the higher the number, with a minimum rating of 13.
ENERGY STAR certification  ENERGY STAR is a voluntary program and the "trusted, government-backed symbol for energy efficiency" designed to help consumers know how much their unit will cost to run.
HSPF – Heating Seasonal Performance Factor measures the efficiency of a system's heat pump. It measures a unit's heat output, or energy consumption, over a typical heating season. Again, a higher number means greater efficiency.
Cost
There are a number of factors that go into the cost of an air conditioner, including size, labor, brand and installation. On average, central air conditioner costs range from $3,000 to $5,000.
Warranty
A good warranty will save you thousands in repairs over the life of the unit. Different parts may have longer or shorter coverage, so read the fine print. Look for a warranty with a term of at least 10 years or longer. A warranty that can transfer to the next homeowner is an attractive selling feature.
Advanced features
Advanced features can add to your home's comfort level and your personal convenience. Some features worth considering include:
Smart programmable thermostat(s).
A system with zones that can be individually controlled to adjust the temperature in different rooms.
HEPA filters to keep allergy-producing particles away.
A dehumidifier to keep moisture (and mold) under control.
Quality insulation for quieter operation.
Customer reviews
Websites like Consumer Reports and the Better Business Bureau provide customer reviews of different brands. These are good resources to see how a central AC manufacturer handles customer complaints and issues.
Installation
Installation is a very important element to consider. An improper install could void the manufacturer's warranty or damage the unit. Look for an installer that's certified by the company and offers a warranty on installation.
Frequently asked questions
What are the best central air conditioner brands 2021?
The best central air conditioner brands 2021 (based on many factors) include Amana, Carrier, Lennox, Rheem and Trane.
What is the best-rated air conditioner?
If you're looking for the top rated air conditioning system, Lennox's XC25 model tops the list in energy efficiency with a SEER rating of 26 — the highest rating on the market and double the minimum rating required of 13. Carrier offers the quietest range of central air conditioners on the market with a sound rating as low as 49 dB.
How do I choose an air conditioner for my home?
When choosing an AC system for your home, there are seven factors we cover in this guide you should consider: cost, customer reviews, energy efficiency, features, home size, installation and warranty.