5 ways HVAC can disrupt a real estate sale

By Tom Moor
•
August 1, 2023
Introducing
QuoteScore™Beta
---
Are you getting a fair deal?
Our independent team of HVAC industry insiders can score your quote
Learn More
Sharing your quote takes less than a minute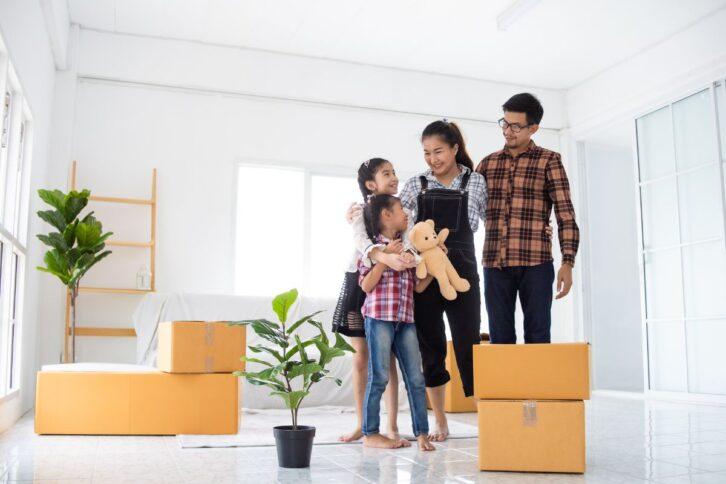 Planning to move? It's important to leave behind a well-maintained heating and cooling (HVAC) system for the next homeowner. HVAC problems commonly arise during pre-closing inspections, and they can grind the real estate sale to a screeching halt.
There's no need to let a dated furnace or faulty air conditioner derail your sale, especially if you are prepared to address some of the most common HVAC problems that appear during home inspections. Click below to jump directly to each issue, or scroll for more.
1. Leaks and emissions
Whether it's liquid refrigerant or gas, leaks are among the most common—and potentially dangerous—problems you're likely to encounter with an HVAC unit.
Kelly Schneider, a real estate agent with RE/MAX Beyond 2000 in Middleburg Heights, OH, can attest after a recent sale.
"The buyer's inspection came back that the heating unit was emitting enough black soot-like build-up and carbon monoxide that it was deemed deadly," Schneider says.
💡 Safety tip: If you find a carbon monoxide leak during a home inspection, leave the home immediately. Make sure the seller hires a licensed contractor to fix the leak.
While a problem this severe is worth the buyer's consideration, it doesn't have to be a dealbreaker. Schneider requested that the unit and ducts be serviced and cleaned by a licensed HVAC contractor.
Joe Coyne, SRES, broker-owner of RE/MAX Exclusive in Saint Peters, MO, has also seen his share of leaks. In fact, Coyne says, "The biggest [HVAC] problem that we run into is the gas line leaking."
An inspection from the local gas plant had been a standard step of any home purchase in Coyne's market, until recently. Now the buyer has to request the additional check-in. "For a vacant home, it's strongly recommended just because you don't know," Coyne says.
Reach out to your utility provider for more information on your local home inspection policy.
2. Defective parts
In some cases, a leak can be the first indication of a bigger issue.
As Coyne recalls, "The last HVAC problem we had was a house where the furnace failed the gas inspection due to a bad heat exchanger."
The heat exchanger converts fuel to heat, making it one of the most critical components of a furnace. A broken heat exchanger has the potential to release gas into the air, making it a dangerous and expensive piece to fix.
Unfortunately, a standard home inspection likely won't catch the problem.
"A lot of buyers aren't aware that with modern, forced-air natural gas-fired heating systems, home inspectors are within their standards of practice when performing a visual inspection, which does not include most of the heat exchanger," points out Matthew Difanis, broker-owner of RE/MAX Realty Associates in Champaign, IL.
Difanis also encourages sellers with older HVAC systems to hire a licensed professional for a routine service call and request a clean bill of health in writing.
"That is extraordinarily valuable if the system is obviously older," Difanis says. "Otherwise, any buyer who walks in the door will be looking at it thinking, 'this has ticking time bomb written all over it.'"
If the routine cleaning hasn't been done, the buyer can offer to pay for such servicing before closing, especially if the seller agrees to pay for any material defect the invasive inspection turns up.
3. Poor installation or maintenance
Annual maintenance plays a huge role in how well HVAC systems hold up. Jim Schwarz, former owner of Center Grove Real Estate Inspections in Greenwood, IN, said, "I have found that few homeowners actually have their system under a service contract. Generally, if under contract, the systems are running quite well and their maintenance is very obvious and recorded. Mostly, systems are totally ignored."
As Wendy Papasan, realtor and owner of the Papasan Real Estate Team at Keller Williams Realty in Austin, Texas, found out in a recent sale, homeowners who neglect annual maintenance may be in for a rude awakening when it's time to sell.
"We had a buyer who was trying to decide between two homes," Papasan recalls. "I was present when the inspector pointed out the poor condition of the AC unit. The vent pipe was disconnected and air that was meant to go outside was blowing around inside the AC closet. While this fix was an easy one, the buyer was turned off and ended up making an offer on the other home."
Not all maintenance issues are quite so visible, so Papasan suggests clients ensure their air filters have been changed recently. "How well an HVAC unit has been maintained can be indicative of how well the entire home has been maintained. If it's filthy, that can be a clue," she says.
Papasan also advises buyers to have their HVAC serviced before closing, but she encourages this as extra insurance for a home warranty. "If the unit is in good condition before they buy, but something does go wrong, the home warranty is more likely to pay for it knowing there was no pre-existing condition before the home was purchased," she says.
A home warranty is a solution commonly recommended for potential heating and cooling problems. "If the HVAC is in operating condition, we are often able to convince the seller to purchase a home warranty that will cover the HVAC system should it become defective in the future. This usually satisfies the buyer's concerns," says Rebecca Strobel, team leader at RE/MAX Professionals in Lakewood, CO.
"Home warranties are a real positive, depending on the company you get," says Strobel. "I would suggest [buyers] get the home warranty company out to look at stuff and see what can't be warrantied, because spending $350 to $545 for a home warranty is definitely a lot better than spending $8,000 and up for a new water heater, furnace, etc."
4. Unit age
According to the National Association of Home Builders, most HVAC systems have a life expectancy between 15 and 20 years. Depending on how they're maintained, some may hold on longer than others, as Strobel learned when listing one older home.
"We had a great offer, but when it came to the inspection, this old home — over 100 years — had an ancient furnace that needed to be replaced," Strobel recalls. "It was leaking, and there were numerous other issues."
The furnace was a dangerous antique that the sellers knew had to be replaced. The inspector confirmed, calling the furnace "unsalvageable." Ultimately, the sellers sank more than $25,000 into replacing the system— and still lost the sale.
"After much back and forth and, it turns out, to-do about nothing, the buyers decided that this was too big of an item to deal with," Strobel says. "This made them leery of any other items that might need work and cost them more than they were hoping to invest in the home."
If a unit does need to be replaced, Strobel suggests seeing if the buyers can meet the sellers halfway on the purchase price. After all, Strobel says, the buyers the ones benefiting from the new HVAC unit.
The compromise could prove worthwhile in the long run. "Get a high energy high efficiency unit and make sure it's certified and taken care of annually and you'll be paying that back to yourself over the years," she advises.
On the other hand, if unit age is an obvious problem, it may be beneficial for sellers to switch before they list.
Papasan recalls one home visit with a buyer where this proved effective. "As we pulled up, there was an HVAC installer putting in a brand new unit. The old one had conked out the day before putting it on the market. Our buyer put an offer in on the first day it hit the market," she says.
5. Missing parts
Vacant homes make an easy target for vandalism and theft. The components inside HVAC equipment can appeal to people who scrap the materials for cash, as Lori Bonarek, owner of Lori Bonarek Realty in Coal City, IL, discovered.
"It was winter and the unit was snow-covered," Bonarek recalls. Bonarek had just arrived with the potential homebuyers at the home as the home inspector did a primary inspection.
"He turned on the heating and the air conditioning, but the AC wasn't working," Bonarek continued. "So he went outside, dusted the snow off of the air conditioner and said, 'All of the interior components are missing.' I said, 'You've got to be kidding me!'"
In this case, the seller agreed to take a credit and the issue was resolved. "We realized if we put it in and the house was still vacant, if it happened once, it could happen twice," Bonarek says.
Educating the Buyer
The performance of HVAC units shouldn't be overlooked during the sale, but it also shouldn't make or break the deal. According to Difanis, it's the buyer's agent's responsibility to help homebuyers set realistic expectations for solutions to these common problems.
If the HVAC system must be replaced, Difanis says, "The buyer's agent, who is looking out for their interests, needs to explain to [the buyer] they aren't entitled to 100 percent of a new unit, since that's an unbargained-for upgrade." He adds, "A lot of the trick in working through that [negotiation] really involves setting realistic expectations with the client."
But for Bonarek, it's a matter of ensuring realtors stay educated on these systems to keep up with today's savvy homeowners. "Buyers are a lot more educated than they used to be," she says. "Even if their agent doesn't educate them, I'm seeing that they're better at educating themselves now."
Introducing
QuoteScore™Beta
---
Are you getting a fair deal?
Our independent team of HVAC industry insiders can score your quote
Learn More
Sharing your quote takes less than a minute