AC repair vs. replacement in Charlotte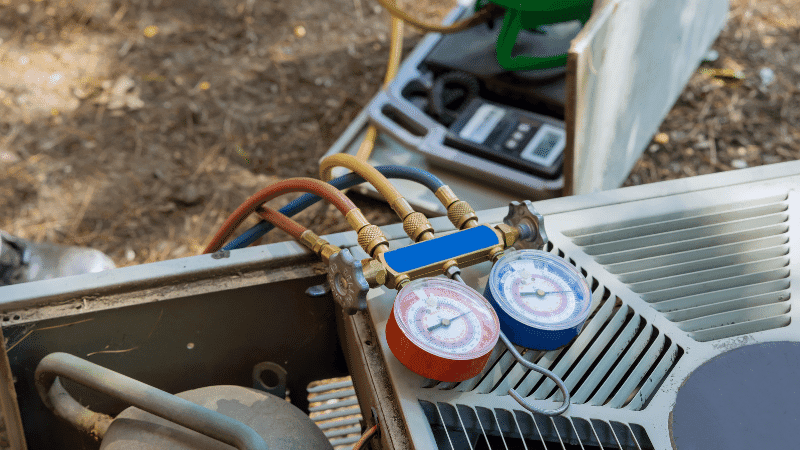 Just moved to the Queen City? Charlotte weather changes dramatically with the seasons, so AC repair vs. replacement is a common concern for homeowners.
July is the most common month for air conditioner repair in Charlotte when the weather is hottest and your AC runs frequently. Mild issues can be fixed with repair, but we also explore when HVAC replacement is the better option.
HVAC repair vs. replacement
Many homeowners fear being pressured into overpaying for an HVAC replacement, especially when a simple repair may fix the issue.
We recommend seeking, at minimum, a second professional opinion any time you're advised to replace your system. Unless your system is over 10 years old, it's usually less expensive to repair the broken component.
Unfortunately, issues can sometimes escalate past the point of repair. Check out our guidelines for AC repair vs. replacement.
Unit age
How long do AC units last? Across all brands, the average lifespan of an HVAC system is 12 to 15 years. Aging HVAC units are likely to perform at a lower energy efficiency level, especially if the unit doesn't receive routine maintenance.
As the best AC brand manufacturers create units with higher efficiency ratings, it may be worth considering HVAC replacement. If your unit is more than 10 years old and you're making constant repairs, get an AC replacement quote from our preferred Charlotte service providers.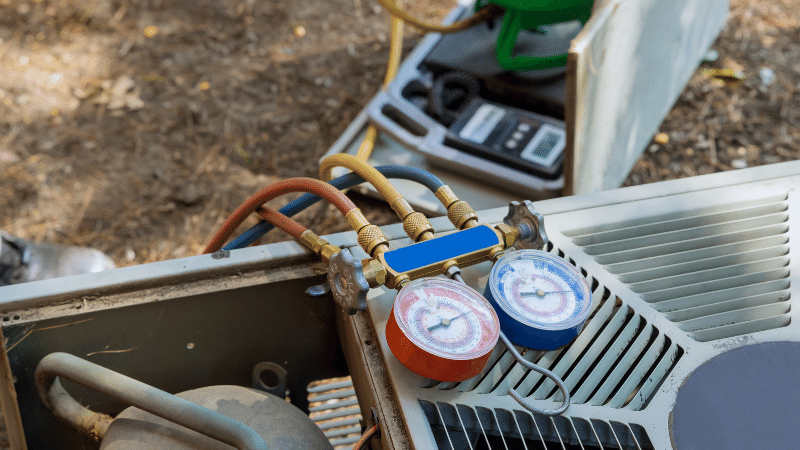 Frequency of repairs
Scheduling routine AC maintenance twice yearly helps prevent unexpected disruption with your system. If your HVAC calls for frequent repairs as it ages, use the $5,000 rule to evaluate AC repair vs. replacement.
Multiply the age of your HVAC system (in years) by the cost of the proposed repair. If the result exceeds $5,000, replacing the system is likely more cost-effective than a repair.
For example, if your AC is 11 years old and your most recent repair quote is $600, you'll multiply the two numbers. (11 X 600 = $6,600)
Because the equation result is higher than $5,000, your HVAC pro may recommend you consider AC replacement rather than repair. It's best to get three written quotes for the replacement to ensure you're paying fair market value for the equipment and labor.
Unit size
Sadly, repairs can not fix an over or under-sized unit. Repairs may temporarily improve the system, but they put a bandage over the underlying issue.
A properly sized unit will vastly improve your home's indoor air quality and energy efficiency. If you believe your HVAC unit is the wrong size, repairs will ultimately be the more cost-effective option.
When ordering a new HVAC system, always ask the technician to perform an ACCA Manual J heat load calculation. This thorough checklist ensures the technician is choosing the proper unit size for your home based on your ductwork, insulation, and more.
Air conditioner repair cost in Charlotte
According to HomeAdvisor, the average air conditioner repair in Charlotte costs $327. This puts the Queen City slightly below the national average of $384.
Get an HVAC replacement cost estimate based on your location and home square footage from our preferred Charlotte AC repair pros.