Schedule your AC tune-up this spring
By Tom Moor
•
October 5, 2023
Introducing
QuoteScore™Beta
---
Are you getting a fair deal?
Our independent team of HVAC industry insiders can score your quote
Learn More
Sharing your quote takes less than a minute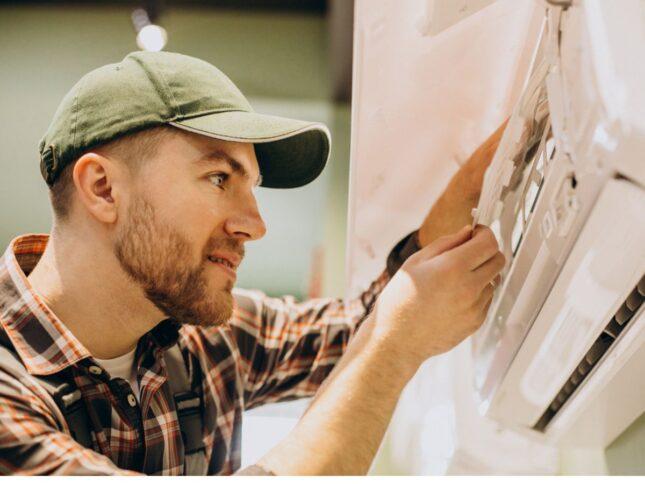 Spring is the best time to schedule an AC tune-up, with sunnier days and warmer outdoor temperatures just around the corner. An AC tune-up gets your air conditioner ready to keep you cool all summer.
We'll cover all you need to know about AC tune-ups, whether you want to hire a pro or do it yourself. Learn how this overlooked but important service can save you hundreds of dollars in the long run.
Schedule my AC tune-up now!
Click to connect
HVAC tune-ups: the basics
A tuneup is a preventative AC maintenance service that prepares your air conditioner for increased use in warmer months. Think of it as an annual physical for your air conditioner, ensuring key components are running well.
During an AC tuneup, a professional comes to your house to inspect your indoor and outdoor AC components. The visit is short and relatively inexpensive.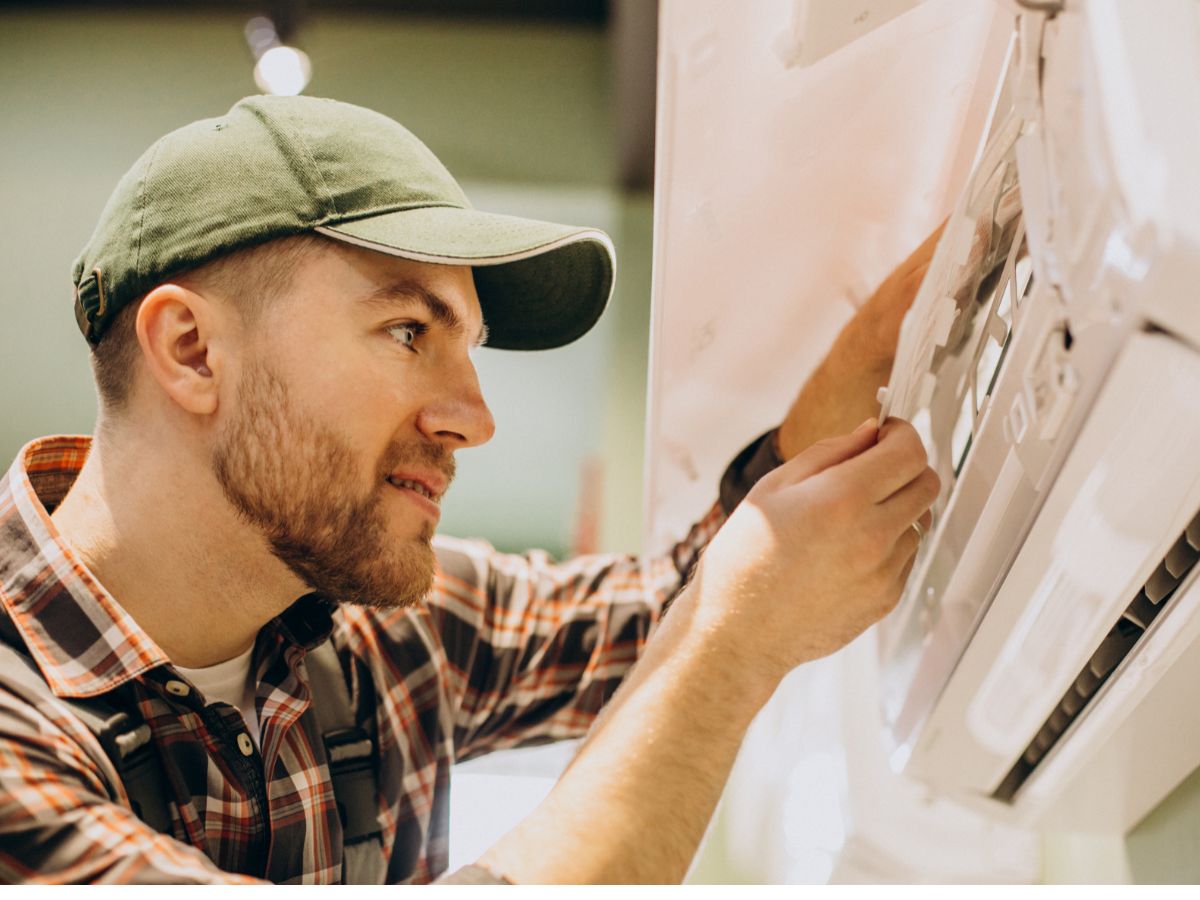 The benefits of spring maintenance
The best time to schedule an AC tune-up is early spring. A March or April tune-up allows plenty of time to identify and correct issues while outdoor temperatures are still comfortable. Additionally, this is a slow time for many HVAC technicians, so they often offer special pricing on maintenance in the spring.
Even if your system seems to be running fine, we recommend a professional AC tune-up annually. You may not be able to see or hear problematic internal issues.
If you wait until summer to find out your compressor is broken, you may spend weeks waiting for a replacement part in the sweltering heat. Scheduling an HVAC tune-up in spring allows more time to order and ship replacement parts.
The earlier an issue is caught, the easier and less expensive the solution will likely be. Preventative maintenance like a tune-up often pays for itself in the long run, keeping you comfortable and saving money.
What are you waiting for? Book your AC tune-up now.
Connect with a technican
What's included in an AC tune-up?
A professional comes to your home for the inspection. From start to finish, the process takes about an hour.
Your technician inspects the below components, including a detailed look at both the indoor and outdoor air conditioner units.
Air filter
Blower motor
Compressor
Condenser coil
Ductwork
Electrical wiring
Evaporator coil
External hardware
Refrigerant
Safety features
Thermostat
If your technician detects a problem, they may offer a quick fix or recommend a follow-up appointment for more severe issues.
Air conditioning tune-up cost
A professional AC tune-up generally costs $80-100, according to HomeAdvisor. Some technicians offer seasonal discounts as low as $49. We recommend getting at least three quotes from local contractors, as rates vary widely.
AC tune-ups are much less expensive than AC repairs. ACs that aren't regularly maintained are more likely to have components fall apart and stop working.
Repairs average $166-601, but severe issues can reach quadruple digits. The up-front cost of an AC tune-up is well worth it, as it addresses small issues before they snowball into costly repairs or replacements.
If you bought an extended warranty for your AC, an annual tune-up may be included. Review your warranty with your technician to see if preventative maintenance is covered.
Benefits of seasonal HVAC maintenance
AC tune-ups benefit homeowners in more ways than one – from the peace of mind that safety features are functioning to the money saved with early issue detection. The upsides of a tuneup far outweigh the minimal time and money spent scheduling an appointment.
Some benefits of seasonal HVAC maintenance include:
Allows for earlier detection and treatment of issues
Prepares your AC for periods of heavier use
Gives more time to order replacement parts
Increases your AC's energy efficiency
Reduces chances of future breakdowns
Extends the lifespan of your AC
Recommended by ENERGY STAR and the Environmental Protection Agency
DIY HVAC tuneup checklist
Keeping your AC running smoothly all summer may be simpler than you think. Below is a DIY AC maintenance checklist.
Note that these steps do not replace an annual professional inspection. While the checklist below should keep smaller problems under control, a pro is better prepared to diagnose and treat system-wide issues.
Check your air conditioner owner's manual for specific care instructions. Depending on the make and model of your AC, you may need special tools to open the condenser and air handler.
Turn off the power at its source. The circuit breaker should be switched off, not just the thermostat. Allow at least an hour for your AC hardware to cool down before touching anything.
Clean the condenser (outdoor unit) by clearing dirt or debris with your hands or a microfiber rag. Trim away foliage covering or touching the outdoor unit.
Remove the grille cover on top of the unit and wash the fins with a garden hose. Avoid using a pressure washer, as this can damage the fins. When you're done, put the grille cover back on.
Locate and clean the air handler (indoor unit) by wiping the condenser and evaporator coils with a microfiber rag. The indoor unit, also known as the air handler, is usually located in the attic or basement.
Locate and inspect your air filter for dust or debris. Even if it looks clean, it's best to replace it every 1-3 months during the cooling season.
AC tune-up near me
The preventative maintenance of your AC keeps it working well all summer and promotes a longer lifespan for your equipment.
Avoid the mid-summer crises and panicked calls to a technician with a spring tune-up. Not sure where to start? We can connect you with a local technician today.
Book your AC maintenance now!
Click for a quote
Introducing
QuoteScore™Beta
---
Are you getting a fair deal?
Our independent team of HVAC industry insiders can score your quote
Learn More
Sharing your quote takes less than a minute