Air Conditioning: No Longer a Luxury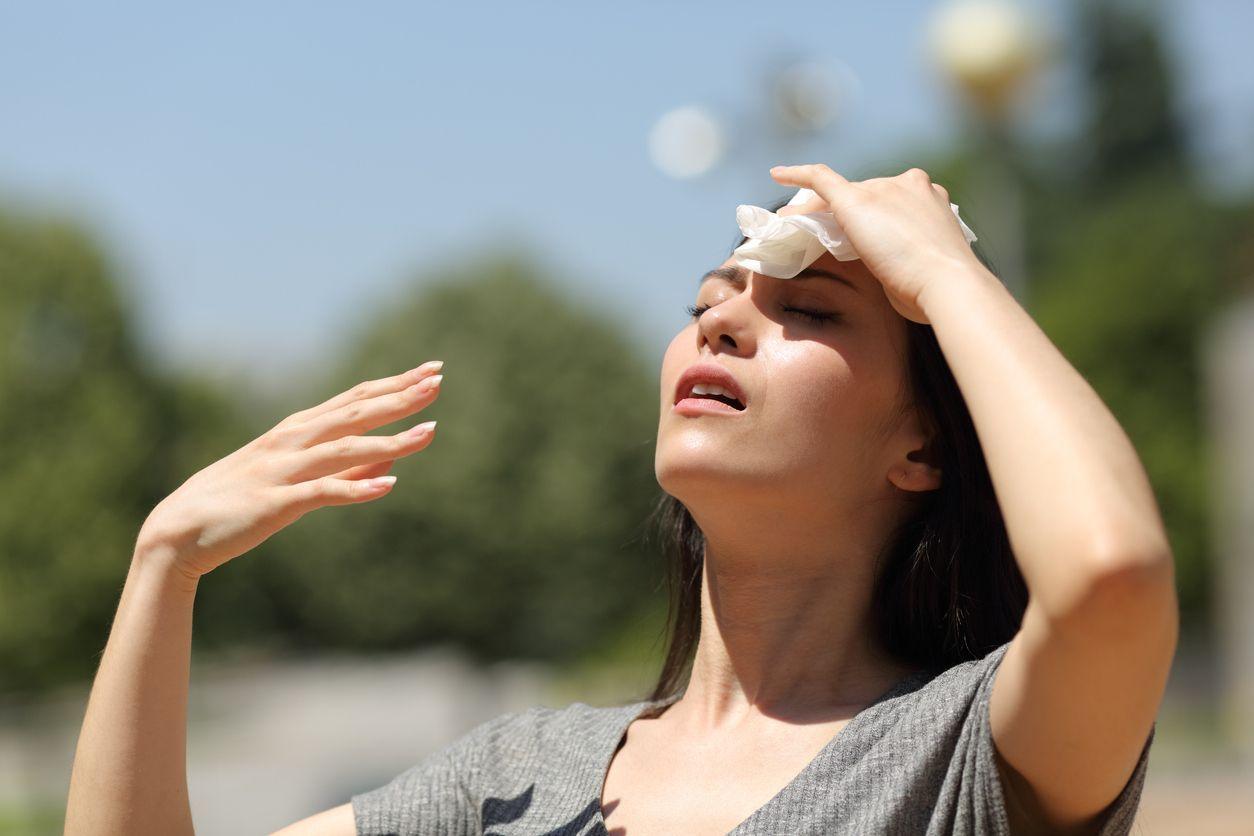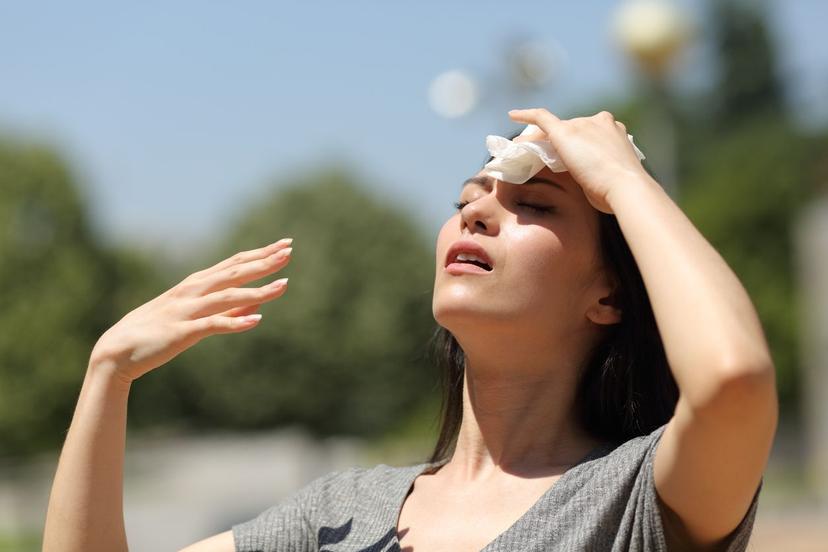 Does it feel like an oven outside? You're not alone. With record temperatures gripping the country this summer, air conditioning has become a necessity just about everywhere to prevent heat-related illnesses such as heatstroke. It's estimated more than 700 people die each year from the heat and thousands are hospitalized.
Once considered a luxury in some areas, many homeowners who live in cooler regions of the country including the North and Northeast have bought cooling systems for the first time to combat the heat, causing sales for air conditioners to soar. Through mid-July, air conditioning sales on Amazon skyrocketed 248% over the past 30 days, according to CBS. Five of the seven largest heating and cooling manufacturers are set for record sales this year, reported Bloomberg.
"People are definitely talking about how hot it is; it's been very challenging," said Todd Russo, owner of Reeis Air Conditioning in Phoenix, AZ. "People in Phoenix are used to temperatures over 110, but it's been like this every day."
The 2023 Heat Wave by the Numbers
From California to New York and almost everywhere in between, temperatures have either surpassed or approached triple digits in July. Some incredible numbers from the heat wave include:
July 2023 was reported as the hottest month on record
On July 6, the global average temperature reached 62.74 degrees Fahrenheit, a global record
El Paso, Texas, recorded triple digits for 44 straight days before the streak ended on July 30 when the temperature hit 97. That eclipsed the old streak of 23 days in 1994.
Phoenix set a record by recording 31 straight days of temperatures of 110 or above. The streak ended – barely – when the high temperature on July 31 reached 108 degrees.
Even cities farther north grappled with temperatures not seen in years, as Helena, Montana, Reno, Nevada, and Grand Junction, Colorado, all set record highs on July 23 of 103, 104, and 105 degrees, respectively, according to Forbes.
Death Valley, California, reached 128 degrees on July 16.
Is Air Conditioning a Luxury?
Air conditioning has long been a necessity for large swaths of the United States, especially the South and Southwest. But homeowners who live in areas of the country split between AC usage, including Seattle, WA, and cities in the Northeast such as Boston, MA, have turned to AC in droves in recent years to combat higher summer temperatures.
"Heatwaves have become more frequent and intense due to climate change," said Dave Roebel, owner of Northeast Mechanical Services in the Fort Wayne, IN, area. "Record-breaking temperatures across the globe have emphasized the need for effective cooling systems like air conditioning to provide relief during extreme heat waves."
Is AC now considered a necessity? According to a news release from the Harvard John A. Paulson School of Engineering and Applied Sciences, about 90% of the U.S. population already has access to air conditioning, but 96% of the population is expected to need AC in the coming years.
But air conditioning is far less of a concern in the United States compared to other areas of the world. The populations in India and Indonesia, for example, have just 5% and 9% access to AC, respectively. According to the Harvard study, only about 3 million people living in the hottest and poorest areas of the world currently have air conditioning in their homes.
The study concluded that if the rate of emissions continues to increase, 70% of the population in several of these countries will require AC by 2050.
Ashley Ward, director of Duke's Heat Policy Innovation Hub, recently told a group of reporters that intense heat waves have bleached coral reefs, caused thousands of fish to wash up on the shore, and filled up burn units with patients suffering from critical burns. In Arizona, some of the famed saguaro cactuses are even collapsing due to the heat.
"We're continually categorizing this extended period as a heat wave, and I see that reported a lot," Ward said. "At 30 days, we're not talking about a heat wave anymore. We're talking about a season. We're talking about … a shift. This is not an acute event. Typically, you think about a three- to five-day event. We're talking about a new chronic state for being for the heat season."
At What Temperature Does AC Become a Necessity?
According to Dr. Rosmy Barrios, MD, a medical advisor for the Health Reporter, people should consider using air conditioning when the indoor temperature reaches 75 degrees Fahrenheit. Meanwhile, Alex Ebner, owner of ACE Medical Company, says it's advised to turn on your AC system when the outdoor temperature reaches 85 degrees or higher to stay cool, comfortable, and safe.
"When the temperature rises to 32 degrees Celsius (89.6 Fahrenheit), it becomes necessary to use AC, as heat becomes intolerable at that time," said Cynthia Hamilton, a health and wellness coach for YOGI TIMES: "So, in my opinion, the necessity to use AC depends on factors such as heat, humidity, age, geographical area, and environmental conditions."
Added Roebel: "These conditions can make it difficult for the body to cool down naturally through sweating, increasing the risk of heat-related illnesses."
It's recommended to keep a home under 80 degrees for optimized comfort and to reduce the likelihood of heat-related health issues. The U.S. Environmental Protection Agency recommends setting the AC temperature to 78 degrees to achieve optimal savings on energy bills. But while that temperature might work for some people, it may be too high for others.
Health Threats Associated with the Heat
Dr. Barrios says extreme heat waves pose a serious health risk, especially for groups more susceptible to heat-related illnesses including children, the elderly, and people with medical issues.
"These vulnerable populations are at a higher risk because hot weather can worsen the development of specific illnesses, including heart disease or immune system disorders," she said. "Furthermore, during heat waves, even people who are not at higher risk for health problems may have negative impacts."
On especially hot and humid days, the likelihood of heat exhaustion, dehydration, and a potentially life-threatening heatstroke increase.
Some of the other negative health effects of a heat wave include:
Dizziness
Nausea
Headaches
Heatstroke
Respiratory problems
Cardiovascular issues
Heat-related stress and mental health impacts
Staying cool in an air-conditioned home or business is crucial to the safety of you, your family, and your pets.
"Due to high-intensity heat waves, going without AC has many serious health issues, as people like children and the elderly are unable to bear those heat waves and suffer from exhaustion, strokes, and low blood pressure, which can cause death," Hamilton said.
Tips to Stay Cool During the Hot Weather
When it feels excessively hot and humid outside, ensure you're safe inside. Some tips to stay cool during the summer heat wave include:
Utilize air conditioning. According to the Centers for Disease Control and Prevention, air conditioning is the number-one way to prevent heat-related illness and death. If you do not have access to air conditioning in your home, spend time in public facilities and use air conditioning when you're in vehicles. The CDC recommends contacting the local health department to ask about nearby cooling shelters.
Do not rely on fans. While fans are fine to use on warm days, they will not provide adequate cooling during extreme heat.
Stay hydrated. It's imperative to stay hydrated during hot and muggy conditions. Drink more water than usual to avoid heat-related illness and muscle cramping.
Limit outdoor activity, especially midday.
Wear loose-fitting, lightweight clothing.
Limit using the oven and stove.