Bryant heat pump prices and models 
By Ashley Sweren
•
July 31, 2023
Introducing
QuoteScore™Beta
---
Are you getting a fair deal?
Our independent team of HVAC industry insiders can score your quote
Learn More
Sharing your quote takes less than a minute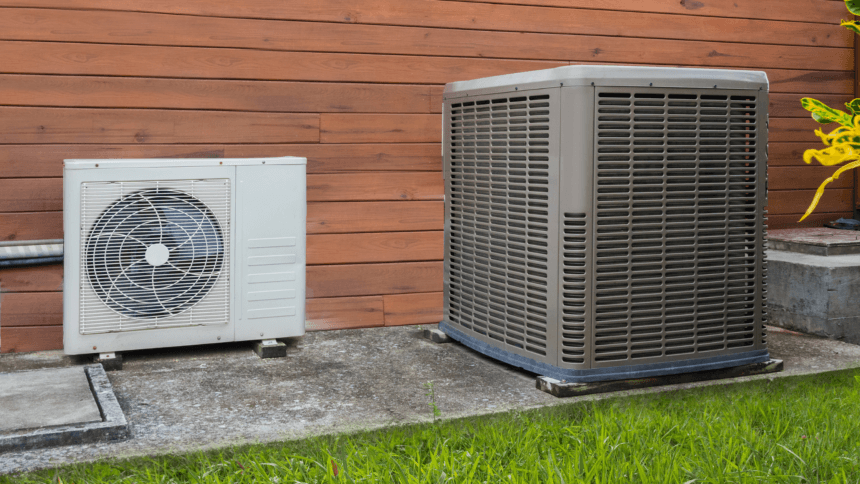 Bryant is an economy brand in the HVAC space. It's owned by the same company as Carrier, an HVAC brand with an elite reputation.
In many cases, Bryant and Carrier products are very similar, aside from their outer cabinets. However, Bryant heat pump prices are more affordable (by about 5-15%).
If you're looking for a quality heat pump at a low price, Bryant is a good brand to consider.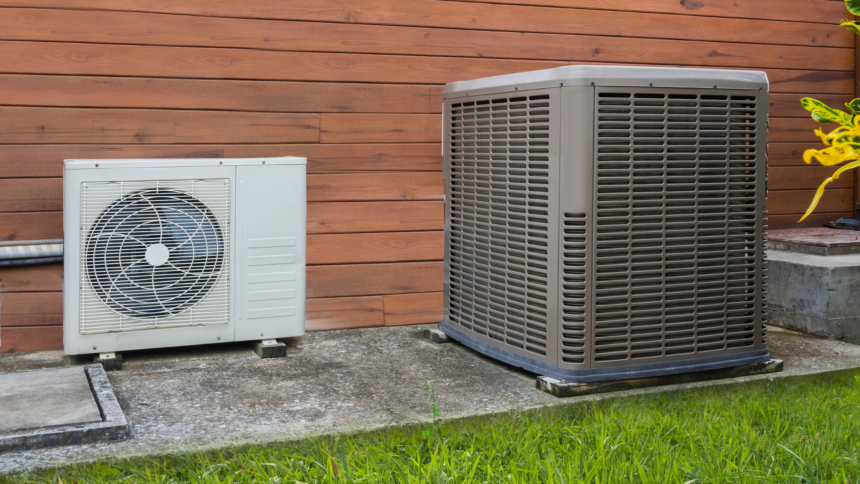 Bryant heat pumps overview
Bryant heat pumps do the job of conventional heating and cooling systems like furnaces and air conditioners. Instead of creating heat or cooling the air, heat pumps transfer heat from one area to another.
Heat pumps use less energy than furnaces and air conditioners. This means they're better for the environment and save you money on utility bills. However, they might not deliver the heating or cooling power you need if you're located in an area with extreme temperatures.
Though heat pumps can cost the same or more than a traditional furnace or air conditioner, one unit can replace both in mild climates. So, overall, heat pumps are a smart investment.
Speak with an HVAC pro about a heat pump for your home.
Yes, please!
Before you start shopping for a heat pump, you'll want to read up on Bryant heat pump reviews and consider the following:
SEER
SEER stands for Seasonal Energy Efficiency Rating. The SEER rating measures a system's energy efficiency while in cooling mode. Today, heat pumps must have a minimum SEER of 14. High-efficiency heat pumps are rated 18-20.5. 
HSPF
HSPF stands for Heating Seasonal Performance Ratio. It quantifies a system's efficiency in heating mode. Modern heat pumps should have a minimum HSPF of 8.2. A rating of 10-13 qualifies as high-efficiency. 
Compressor type
A single-stage heat pump compressor operates at full capacity at all times. 
A two-stage compressor can fluctuate between two speeds depending on the need. In milder temperatures, it operates at a lower speed. In more extreme conditions, it uses full capacity.
Two-stage compressors are more energy-efficient than one-stage compressors. They also help maintain a more steady indoor temperature.
Variable-stage compressors can modulate their speed in small increments to keep the indoor temperature stable. As a result, variable-stage heat pumps are the most energy-efficient. They're also the most expensive.
Size
Heat pumps are measured in tons. While there are several simple equations recommended to get the tonnage needed to heat and cool your home, we suggest you leave it to the pros. Consult with an HVAC professional to determine the heat pump tonnage your space requires. 
Bryant heat pump models
Bryant offers three lines of heat pumps with various efficiency ratings, compressor types, and tonnage.
Bryant Evolution™ heat pumps
Bryant's top-quality heat pump models fall within the Evolution™ line. These units offer the best efficiency and performance of all Bryant heat pumps. 
Bryant Preferred™ heat pumps
The Preferred™ Series includes Bryant's mid-range heat pumps. These units have decent energy efficiency at a reasonable price. 
Bryant Legacy™ heat pumps
Legacy™ is Bryant's economy line of heat pumps. These units are more budget-friendly upfront, but they're the least energy efficient, so you'll pay more on your utility bills. 
Bryant heat pump prices
According to HomeAdvisor, Bryant heat pump prices range between $1,600 and $2,700. This price is the unit only and doesn't include installation. Bryant heat pump prices depend on a number of factors such as: 
Your location and the dealer you choose may also have an impact on Bryant heat pump prices. Additionally, you'll incur an added cost for heat pump installation.
When you receive a quote for a new heat pump, QuoteScore from HVAC.com can analyze it to determine if it's a fair deal.
Bryant heat pumps: pros and cons
Bryant heat pumps come with a number of positive features, like a lower price point, but there are some areas where the brand doesn't rank as high as competitors. Consider the pros and cons before adding a Bryant heat pump to your heating and cooling system.
Bryant heat pump pros
Bryant heat pumps provide a great value. They're nearly identical to Carrier's high-end systems but sold at a more budget-friendly price.
Heat pumps are more energy-efficient than alternative heating and cooling systems. This is beneficial for the environment and your bank account.
Heat pumps are especially good at removing humidity from your home. If you live in an area known for muggy weather, that's a big advantage.
Bryant makes a number of heat pumps designed especially for coastal locales. Heat pumps are ideal for these areas that aren't usually too hot or too cold. Bryant's coastal models include a protective covering to prevent corrosion from salt air.
Bryant heat pump cons
Heat pumps aren't ideal for areas with extremely high or low temperatures. In these places, you'll need a dedicated furnace or air conditioner.
Heat pumps are more expensive than alternative heating and cooling systems.
Heat pumps generally don't last as long as other HVAC systems. For example, their lifespan is about 15 years compared to a furnace's 30.
The Bryant name doesn't have the same cachet as others like Carrier and Lennox. If you're planning to sell your home, high-end buyers might be looking for certain name-brand appliances.
How do Bryant heat pumps compare to competitors?
Here's how Bryant weighs in against the heat pump competition.
Bryant vs. Carrier
Bryant and Carrier have the same parent company. Many of their products are the same except for their external appearance. If you're looking for value and aren't picky about brand names, Bryant is the way to go.
Bryant vs. Goodman
Like Bryant, Goodman is considered a mid-range or economy HVAC brand. Goodman products are generally less expensive. But Bryant has a better reputation for building durable products that last.
Bryant vs. Trane
Bryant and Trane heat pumps are mostly well-reviewed by homeowners. Trane units may be a bit more expensive, but the company's name has some industry prestige that Bryant lacks. Overall, your choice between these two companies will likely come down to the specific units you're considering.
Bryant heat pump FAQs
Where can I find information on Bryant heat pump troubleshooting? 
Bryant has a page for troubleshooting on its website
here
. If that guide doesn't address the Bryant heat pump troubleshooting you're looking for, consider contacting a local HVAC professional for service. 
Where can I find information on my Bryant heat pump warranty?
You can look up information on your Bryant heat pump warranty
here
. The Bryant heat pump warranty is usually a 10-year parts limited warranty if the product is registered within 90 days of purchase. Your dealer may have also offered a labor warranty on your Bryant heat pump. Contact the dealer directly for information, as these supplemental warranties are not underwritten by Bryant.
Introducing
QuoteScore™Beta
---
Are you getting a fair deal?
Our independent team of HVAC industry insiders can score your quote
Learn More
Sharing your quote takes less than a minute