Tips for Hiring an HVAC Contractor
By Tom Moor
•
August 22, 2023
Introducing
QuoteScore™Beta
---
Are you getting a fair deal?
Our independent team of HVAC industry insiders can score your quote
Learn More
Sharing your quote takes less than a minute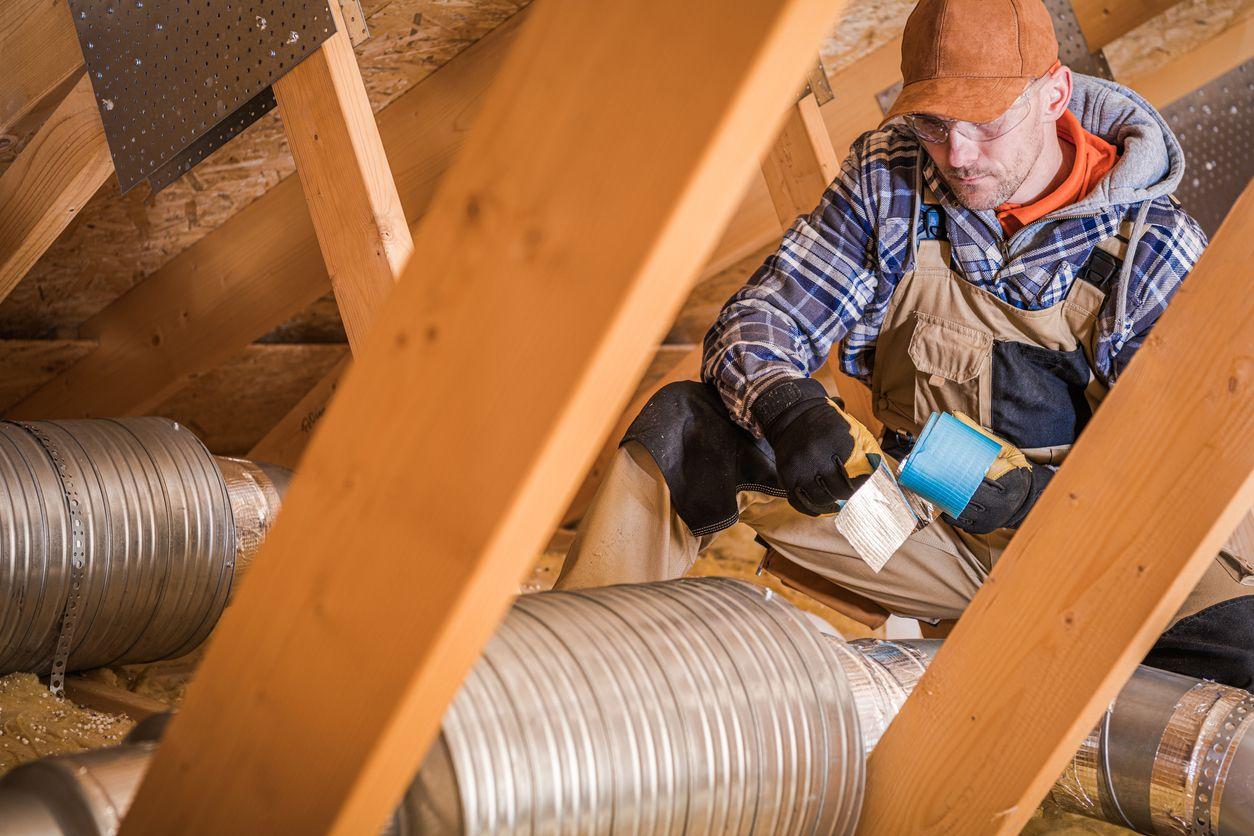 Hiring an HVAC company on your own can feel overwhelming. Receiving advice from a trusted HVAC advisor such as HVAC.com can steer you toward a well-informed hiring decision. This blog aims to provide you with practical tips that will empower you to make an informed and confident choice when hiring an HVAC contractor.
What to Consider When Hiring an HVAC Company
Doing a little homework can go a long way in ensuring you partner with a reputable HVAC company that has your best interests in mind.
"It's important to ensure that the technician is qualified and knowledgeable," said Justin Bohannon, owner of Affordable Solutions HVAC & Electrical in Bahama, NC. "Ask about their certifications, licenses, and years of experience to gain confidence in their expertise."
Research and Reviews
Begin by researching local HVAC companies. Search for established businesses with a strong reputation and positive reviews from previous customers. Online platforms, such as Google, Yelp, and the Better Business Bureau, provide valuable insights into the company's track record and customer satisfaction.
"By asking for customer testimonials and reviews, you're giving yourself the opportunity to learn from the firsthand experiences of others," said Sara Adams, with Aaron Services | Plumbing, Heating & Air in Marietta, GA. "This can help you gauge the company's professionalism, communication, workmanship, and overall quality of service. It's a great way to get a sense of what it's truly like to work with the HVAC company you're considering."
Licensing and Certifications
Verify that the company is properly licensed to operate in your area. While the majority of states do require licensing, some do not. If you live in a state that requires HVAC licensing, ask for their license number – you can then look it up through your state contractor licensing board.
Additionally, check if the company's technicians hold relevant certifications from reputable organizations, such as NATE (North American Technician Excellence), which signifies their expertise in the field.
Insurance
It's important to ensure the HVAC company is insured before work begins. This will protect you in case something goes wrong while the technician works in your home. Check if the company has both worker's compensation and liability insurance.
Experience and Expertise
Choose a company with a proven track record and years of experience in the industry. Knowing how much experience an HVAC technician has can help you feel more comfortable about hiring them. Experienced HVAC technicians are better equipped to diagnose complex issues, recommend appropriate solutions, and handle a wide of system types and brands effectively.
If you contact an HVAC company for maintenance or repairs, inquire if they have experience working on your make and model of HVAC system.
"The longevity of an HVAC company often reflects its experience and reputation," Adams said. "You want to hire a company who you can count on for years to come. Companies with years of service tend to have a proven track record and are more likely to provide reliable and lasting solutions."
References
Talking to past customers can give you a good idea of how the technician works. If they can't or won't provide references or reports from other customers, that's a bad sign and you should most likely hire a different technician.
Written Estimates and Agreements
Obtain written estimates from multiple HVAC companies for the work you need. Ensure that the estimates are detailed and include all necessary information about the scope of work, equipment specifications, labor costs, and any warranties offered. A clear written agreement will help prevent misunderstandings and disputes down the line.
Introducing
QuoteScore™Beta
---
Are you getting a fair deal?
Our independent team of HVAC industry insiders can score your quote
Learn More
Sharing your quote takes less than a minute