At HVAC.com, our writers create solutions that put you in control of your HVAC system. Our product reviews and recommendations are researched and backed by real buyers and industry experts, not dictated by our partners.
When you're deciding on a safe supplemental heating source for your home or outdoor exertion, battery powered heaters are one of the most searched for options. Unfortunately, quality heaters that operate on traditional batteries, like the kind you likely have packed away in the junk drawer, don't exist.

In our guide, we'll introduce you to some of the top battery powered personal heaters as well as battery powered heater alternatives. Consider your space and portability needs to decide which heater is the best choice.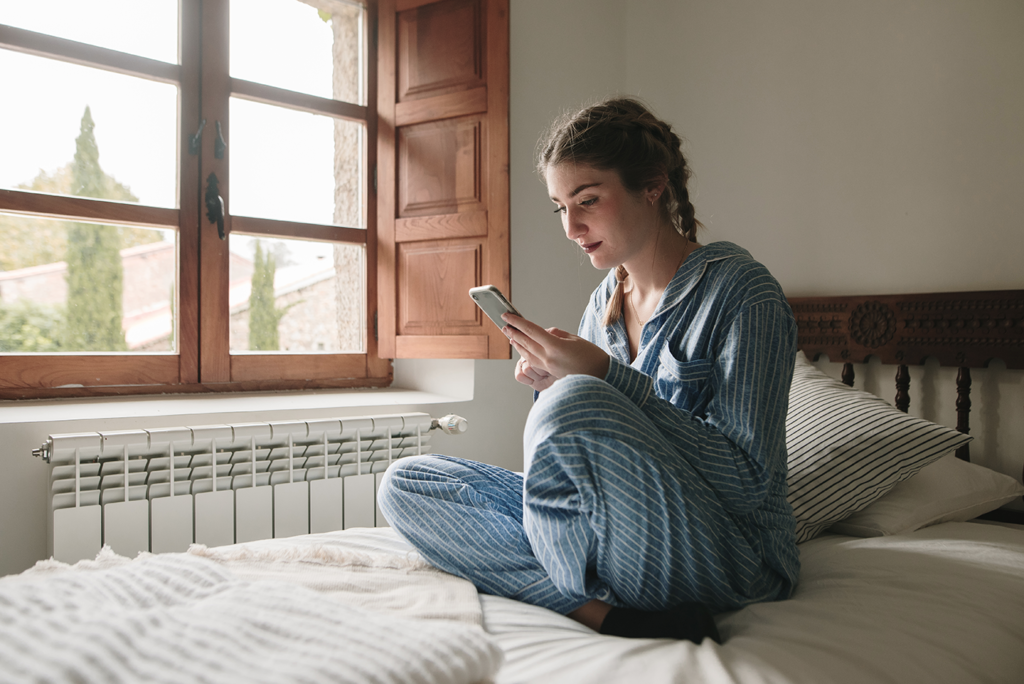 Best battery powered heater alternatives
What is a battery powered heater?
Battery powered space heaters do not run on batteries alone. Many of them use a fuel source like kerosene or propane for heating and the battery is used to operate other features on the device.

Rechargeable battery powered heaters are typically powered much like a cell phone, with a USB cord. These small heaters are also called hand warmers or pocket warmers. The charge can last for several hours, but the heat generated isn't much more than what will keep your feet or hands warm.
Pros vs. Cons of battery powered heaters
Battery based heaters, or hand warmers, are a great portable option for sporting events, camping, or being outdoors during cold weather. The heaters are safe to operate and can usually hold a charge for 8 to 12 hours.

These personal warmers, or rechargeable battery powered heaters, will keep your hands or feet warm, but not much else. The devices aren't designed to heat any type of space, other than a glove, and certainly won't keep you warm if you're in need of a battery powered tent heater.
How efficient are battery powered heaters?
Whole-home battery powered space heaters do not exist, so we've developed a list of products that can be used indoors or out and serve as a battery powered heater alternative. There are many options on the market today that are safe to use indoors and stronger than battery powered heaters. These heaters can also provide supplemental heat to your house in winter at an economical cost.
Propane heater
Propane is commonly used for furnaces and HVAC systems, but it is also used to power small, portable heaters. Propane is a clean burning fuel, and these heaters are available in both vented and vent-free forms (the latter is prohibited in California). Instead of using a battery, propane heaters have a fuel tank and an ignition system. There are several types of propane heaters, including radiant, convective, cabinet, tank top, and forced air to name a few.

Radiant and convective heaters distribute warm air in all directions, delivering a balanced warmth throughout the space.
Cabinet heaters are portable and can be moved to a specific space to warm the immediate area. They often come on wheels for easy mobility and typically do not require electricity.
Tank top heaters connect directly to a propane fuel tank and are great for outdoor use at campsites, tailgating, or outdoor gatherings.
Forced air heaters distribute warmth in the direction you choose. They come in a range of sizes and should be operated according to the user's manual when it comes to indoor vs. outdoor use.
The BTUs a propane heater is capable of producing will depend on its size and the capacity of the fuel tank. Smaller heaters produce anywhere between 4000 and 8000 BTUs an hour, capable of heating 200 to 300 square feet of space. Larger heaters with a bigger fuel tank can produce up to 18,000 BTUs an hour, enough to heat 500 square feet of space. Your choice should be based upon the area you are planning to heat and how much you are willing to spend on fuel. A propane heater is one of the best alternatives to battery powered heaters for camping, fishing, traveling, and for use in outdoor areas such as the patio and garden.
Electric heater
Another popular alternative to a battery powered space heater is the electric heater. It is the cleanest and safest of all portable heaters, produces no exhaust or fumes, and works with the press of a button. Most electric space heaters produce forced hot air and some can even be turned into an air cooler in summer. As long as you have a power outlet, you can take an electric heater with you anywhere.

Electric heaters come in all sizes and prices. You can place them on a table, put them in a corner or have them wall mounted. Depending upon the size of the heater, it can heat up to 250 square feet of space, without requiring any kind of ventilation. A standard electric space heater has a wattage of 1500 and can produce up to 5000 BTUs per hour. This is usually sufficient for heating a small room, the inside of a car, a tent, or outdoor spaces such as a garage or a patio.
Kerosene heater
If you are looking for a low-cost, portable alternative to a battery powered space heater, a kerosene heater could be the answer. Similar to propane heaters in many ways, a kerosene heater has a fuel tank, an ignition system, and a wick.

Kerosene is relatively inexpensive, so using it to heat up cold rooms or outdoor spaces could be an affordable solution. Compared to propane heaters, kerosene has a very high BTU output. For every gallon, a standard kerosene heater is capable of producing 75,000 BTUs, enough to warm a large room. These heaters come in either convective or radiant forms.

On the downside, kerosene produces fumes and requires adequate ventilation. Only specified models of kerosene heaters should be used indoors and all ventilation guidelines should be followed to prevent carbon monoxide poisoning. Kerosene heaters are ideal for warming up outdoors spaces, for travel, and for keeping the inside of a tent toasty.
Safety considerations
Regardless of the type of portable heater you select, there are safety considerations that must be taken into account. Proper safety tips must be followed to prevent fires, burns, electrical shock, and carbon monoxide poisoning.

Only buy a heater that has been tested by an accredited laboratory
Do not leave the heater unattended, especially in the presence of pets or children
Make sure to have proper ventilation if using a heater that produces fumes
Purchase a heater with an auto shut-off function and a thermostat to prevent overheating
Always check the heater for loose connections, broken cables or plugs before use
Never leave the heater running while sleeping at night or when no one is home
Clean the heater regularly to prevent buildup of dust or debris
Consider the size of the heater, careful to not use a large heater for a small room
Always store the heater in a clean, dry place when not in use
Do not use a heater near flammable substances such as clothes, upholstery, wood, or cables
It's also important to properly store your heater fuel and know how long each lasts.
How to store propane
Propane tanks are best stored on a flat, outdoor surface that doesn't receive direct sunlight. Storing propane tanks in a work shed or garage should be avoided as those spaces are often closed off. If the propane tank valve is left open, vapors could fill the space, creating a dangerous environment.
How to store kerosene
Kerosene should be stored in a specified kerosene container on a flat, outdoor surface that doesn't receive direct sunlight. Too much sunlight can degrade the fuel, rendering it useless when you need it for heat. Do not store kerosene in your heater. Kerosene is best used within six months of being opened.
Best battery powered heater alternatives