Bryant furnaces models and prices
Bryant furnaces have been around for more than 100 years. The company is currently owned by the same business that owns Carrier. Many Bryant furnaces are nearly identical to models Carrier offers. The only difference is the logo on the unit (and sometimes the price!).
Bryant is an economy to mid-range HVAC brand, ideal for furnace shoppers on a budget. Though Bryant furnace prices are comparatively low, the units are reliable and efficient.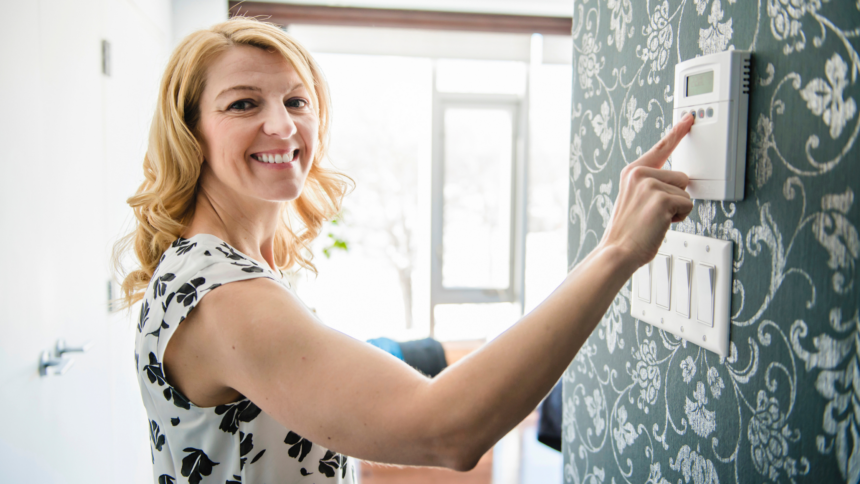 Bryant furnace features
Before you compare Bryant furnace models, think about the needs of your home. Consider the following attributes of any furnace and decide what you need before diving into specific models.
Efficiency
Annual fuel utilization efficiency (AFUE) is the unit used to measure the fuel efficiency of furnaces. The higher the number, the more efficient the unit and the lower your utility bill.
The minimum AFUE for a modern furnace is 78. High-efficiency furnaces have an AFUE of 90-97.
Heating stages
Single-stage furnaces always turn on at maximum heating output. These units are either on at full capacity or off completely. They offer the least energy efficiency of all models.
Two-stage furnaces turn on at two levels: max power and about 65% of the unit's full capacity. Two-stage furnaces help you save money and can keep your home more comfortable. You don't always need your heater running full-blast.
Modulating furnaces have multiple settings – from 100% heating output to as low as about 40%. These systems keep the temperature in your home more consistent by only using the heating capacity needed to maintain the desired setting.
Book an HVAC pro to size your home for a new furnace
Capacity
British Thermal Units per Hour (BTUH) is the furnace design output heating capacity. It refers to the amount of heat the furnace is designed to produce as it operates.
There's a basic equation that can help you gauge what BTUH you require by calculating your home's cubic footage (square footage times ceiling height). Then, multiply that number by a rating representing your home's insulation: 5 = average, <5 = better than average, >5 = below average. The calculated number is a general idea of where your needed BTUH may fall.
For example, a 2,000-square-foot home with 9-foot ceilings is 18,000 cubic feet. If its insulation is slightly better than average (4), it requires a furnace with at least 72,000 BTUH. 
However, to get an exact BTUH measurement, it's best to rely on an HVAC professional who completes a Manual J Calculation. Unlike the simple equation above, a Manual J report considers your climate zone. (If you'd like a little more information on the Manual J Calculation, read this article.)
For example, 72,000 BTUH may heat a 2,000 square foot home in North Carolina, but 100,000 BTUH is needed to heat the same space for a home in Michigan. Without guidance from an HVAC professional, you may purchase a unit that's too small or large for your home.
Fuel type
Your home likely already has an oil tank or gas line installed from which your furnace draws fuel. That will dictate which type of furnace you'll need – oil or gas.
Oil furnaces use a fuel pump to draw oil from a reserve tank that's usually buried beneath or near your home. Gas furnaces use propane or natural gas as fuel. In the case of propane, you'll have a storage tank somewhere on your property. Utility lines usually distribute natural gas. 
Once the fuel enters, your furnace burns it to create warmth. The furnace uses blower fans to push that heat into your home and distribute it throughout. Ensure you know which type of fuel your furnace uses before shopping for a new one.
Bryant furnace models
Bryant makes furnace models for both oil and gas fuel. It has three tiers of product lines with varying features.
Bryant furnace models: Evolution™
Bryant Evolution™ furnaces are the highest quality models offered by the brand. This line only includes gas furnaces. They're packed with the latest features that enable quiet operation, efficiency, and comfort.
Bryant furnace models: Preferred™
Bryant's Preferred™ line combines the most useful features of its top-tier models with the value of its budget-friendly products. All Preferred™ gas furnaces are ENERGY STAR certified to help reduce your heating bill.
Bryant furnace models: Legacy™
Legacy™ is Bryant's more affordable line of furnaces. Compared to entry-level models from alternate brands, Bryant's Legacy™ furnaces deliver good performance and features. 
Bryant furnace prices
Bryant furnace prices are lower than most competing brands. HomeAdvisor says Bryant furnace prices generally range from $1,500 to $4,500. However, your location and selected HVAC dealer will influence the end price. 
In addition to the cost of the furnace, you'll need to pay for installation. According to HomeAdvisor, this costs between $500 and $2,500. 
Get a new furnace quote from a local HVAC pro
Bryant furnace warranty
Typically, if you register your Bryant furnace within 90 days, it comes with a 10-year standard parts limited warranty. If you do not register your furnace within that time frame, the Bryant furnace warranty shrinks to 5 years. 
Terms and conditions are dependent on the specific Bryant furnace model you buy. Certain Bryant furnace parts or components may have different standard warranty periods.
Refer to the manual that came with your Bryant furnace for complete warranty details. If you no longer have it, you may download it from the Bryant website. 
In addition to the standard Bryant furnace warranty, your Bryant furnace dealer may offer an optional labor warranty at the time of installation. Bryant does not underwrite this coverage. If you need help with a labor warranty, contact your Bryant furnace dealer directly.
Compare Bryant furnaces: Bryant vs. Carrier vs. Lennox
Bryant, Carrier, and Lennox are popular furnace brands. Here's how their reputations stack up.
Bryant vs. Carrier
Carrier and Bryant have the same parent company. The company presents Bryant as a more budget-friendly brand even though many products are nearly identical. This means you can land an excellent bargain by doing your homework and choosing the Bryant version of a comparable Carrier product.
You can potentially save up to $1,500 by buying Bryant vs. Carrier. If you're not a Carrier brand loyalist, opt for the Bryant system with a lower price tag.
Bryant vs. Lennox
Lennox is known as a high-end brand offering HVAC systems with the latest tech advancements. Its products generally run about $1,000 more than a comparable Bryant model.
Lennox may be for you if you value having the most cutting-edge furnace. But if you're interested in a reliable unit that delivers at an affordable price, Bryant is the way to go.
Are Bryant furnace parts easy to replace?

Yes. Certified Bryant furnace dealers have easy access to Bryant furnace parts. Bryant furnace parts are generally affordable and built to last. 
Are Bryant furnace filters easy to replace?

Yes. Most Bryant furnace filters typically slide in and out simply. Changing Bryant furnace filters can be DIY, or you may choose to contact your local Bryant furnace dealer for maintenance. 
What's the best Bryant furnace model? 

The best Bryant furnace model depends on your unique preferences and budget. Currently, the Evolution 98 is the top-of-the-line Bryant furnace model for gas. The company offers various fuel, capacity, space, comfort, and efficiency needs.