Ways to pay for a new HVAC system in 2022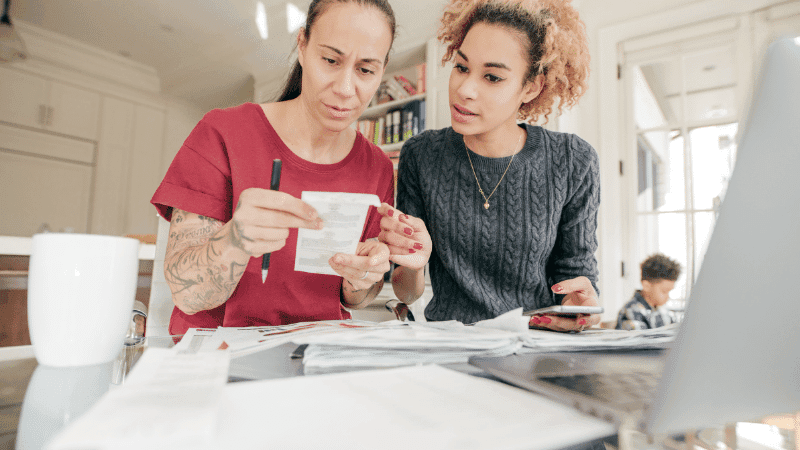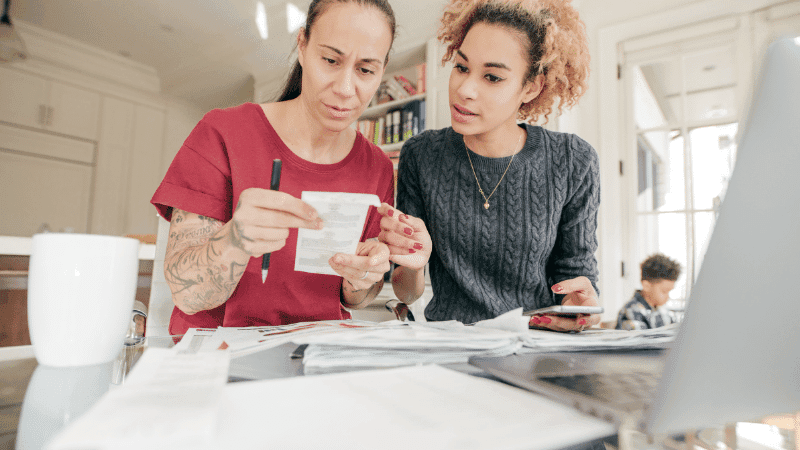 Heating and cooling systems are undoubtedly expensive to repair and replace. We've gathered resources that may help make the cost more manageable. 
From financing options to free programs, below are nine ways to save money on HVAC repair or replacement in 2022. 
Free assistance
Your HVAC repair or replacement could potentially be free. From home insurance to home warranties, your home policies may cover more heating and cooling-related costs than expected.
Home insurance
Your home insurance provider may cover the cost of a broken heating and cooling unit. Home insurance policies usually don't cover standard wear-and-tear, but they may cover accidental damage.
To find out if you're eligible, contact your agent about filing a claim. Your policy may cover other circumstances you had not considered, such as vandalism or storm damage. 
Home warranty
Unlike home insurance providers, some home warranty providers cover damage from standard wear-and-tear. Many coverage options also include major appliance repairs. If you already have a home warranty, review your contract.
If your heating and cooling system was damaged in a natural disaster, and you're not covered by an insurance policy, the U.S. Federal Emergency Management Agency (FEMA) may be able to help.
As W. Michael Moore of FEMA stated in 2013, "FEMA's mission includes ensuring that all homes affected by the flooding are habitable. In order for homes to be habitable, furnaces and central air conditioning systems must be in working order." Visit disasterassistance.gov or call 800-621-3362 for more.
Financing: from loans to grants
The amount of money needed to finance a heating and cooling system is "too big for a credit card, too small for a home loan," said Peter Krajsa, chairman and chief executive officer of AFC First Financial in Allentown, PA. AFC offers financing for energy-efficient home improvements.
Consider the five financing options for your HVAC system below. 
Check with the installers
The company installing your new heating and cooling system may be the quickest source of financing.
Kevin Stralo of Quality Air in Quakertown, PA says financing for HVAC clients is usually approved within 24 hours. Dean Lane of Chas Roberts Air Conditioning and Heating in Phoenix, AZ said his clients usually get approved the same day as well, although response time can be a bit slower in summer.
Stralo said his company offers several financing options for new systems, but they do not cover repairs. Quality Air, like most HVAC contractors, doesn't loan money directly to customers.
Instead, Quality Air uses third-party financial companies. Interest rates for these loans are about 13.5 to 19.5 percent. Quality Air also offers financing through big box stores such as Home Depot. 
Borrow against equity
If your state has no energy efficiency loan program, your lowest-cost option may be to borrow against the equity in your home. These rates are lower than standard loans because you use your home to secure the debt, making your loan low-risk for the lender. 
In many cases, the interest on home loans is tax-deductible. A home equity loan has a fixed interest rate, while a home equity line of credit has a variable rate. 
Interest rates depend on many factors, such as the applicant's credit rating and the amount of equity in their house. However, home loans can take 60 or more days to close. 
Another problem with borrowing on your home is that you may not be able to take out a small loan if you only need a few thousand dollars. For most banks, the minimum loan is $10,000.
Your local governments offer low-interest loans to qualified homeowners for home improvement projects. Visit your local government office or call your local utility provider for more.
HUD Title I loans
The U.S. Department of Housing and Urban Development (HUD) has a program encouraging private lenders to provide loans for home improvements. HUD insures these Title I loans.
A loan officer in Miami, who asked not to be identified, said Title I loans can be as much as $25,000.
Credit card offers
If you're putting the cost of the new system on a credit card, look for a balance transfer offer. You may be able to get a low or zero-interest loan for up to a year. 
Apply for a grant
Several assistance funds may help you replace a necessary appliance. The Federal Low Income Home Energy Assistance Program (LIHEAP) helps low-income Americans with heating and cooling expenses. Apart from small grants, LIHEAP offices also help consumers find resources to help pay for the cost of replacing furnaces and air conditioners. 
Check the LIHEAP website for your local office's contact information. If your utility company has shut off your power, LIHEAP funds can be made available within a few days. Qualification is based on household income, and the income limits vary by state.
12. Some philanthropic organizations offer one-time grants for emergency expenses with essential appliances. Modest Needs, for example, offers grants up to $1,000 to repair broken systems or purchase window or portable air conditioning units.
Government Programs
U.S. federal, state, and local governments offer programs to assist with the cost of updating and replacing your heating and cooling system. Senior citizens, active duty military and veterans have additional options.
U.S. Department of Energy
The U.S. Department of Energy offers aid through its Weatherization Assistance Program (WAP). 
The state programs associated with WAP install and fund energy-efficient appliances, promoting lower energy consumption.
Military and veterans
Military aid societies, such as the American Red Cross, work with partner organizations to assist active duty military and veterans with the cost of HVAC repair and replacement. Call 877-272-7337 or submit an application online to find out if you qualify. 
The Veteran Loan Center can help finance the addition of energy efficient appliances to your mortgage.
Senior citizens
If you're 62 or older, the United States Department of Agriculture offers income-based grants and long-term, low-interest loans for heating and cooling equipment. 
The grants and loans fund various home improvements, including HVAC purchase and repair. Applicants may receive a grant of up to $7,500 or a loan of up to $20,000.
Some states offer seniors financial aid through state and city-wide programs. Contact your local government office to learn more. 
Other options
Central heating and cooling isn't your only option for indoor comfort. Whether you're waiting on a central HVAC repair or looking for a new system, we've got you covered.
🪟You may find low-cost or free window air conditioners and heat pumps on consignment websites such as Craigslist.
🔌Consider installing a portable air conditioner or heat pump to make your space more comfortable while you wait. 
♨️Ductless HVAC systems, such as a mini split, may be less expensive than replacing or repairing a central system.  
Conclusion
If you're looking for an affordable, efficient heating and cooling system, you have options at any budget. To promote energy conservation, state and federal governments offer tax rebates and credits on heating and cooling systems.
Curious about HVAC repair and replacement costs in your area? Connect with the most trusted heating and cooling professionals near you.
Need your HVAC system repaired or replaced?
Get started